I'm New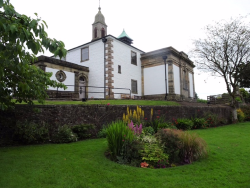 Whoever you are and whatever your age and background, our message is clear  you are welcome at Mearns Kirk.
Mearns Kirk is an inclusive church that believes in God's unconditional love for you.
The 10:15am Sunday morning service is probably the best time to come along if you're new to Mearns Kirk.
That's our main and best attended weekly service.
Why should I come to Mearns Kirk?
The reasons that people come to Church varies widely. Some people will be considering moving from another Church. Others may never have attended Church before. Some people may be lifelong Christians, while others may be total newcomers full of doubts and questions about life and faith.
Whatever your reason you are welcome to join us as we worship God.
There are many benefits of Church attendance. Just a few of these are: 
A sense of community, acceptance and belonging
A reduction in stress and an escape from busy, modern life
Positive self-esteem, charitable work and promotion of good moral values
Making new friends and joining new groups
Where is Mearns Kirk, and how do I get there?
Mearns Kirk is in Newton Mearns, a suburb about seven miles southwest of Glasgow. (See Map)
If you're not within walking distance, or prefer to come by car, then set your Sat Nav for:
404 Mearns Road
Newton Mearns
G77 5BU.
The car park is accessed from Eaglesham Road, very near to the junction with Mearns Road. You will see our Church from this junction.
The car park can get quite busy on a Sunday morning, however there is an overflow area on the grass and you should be able to get parked no problem. Disabled parking is available and the Kirk is wheelchair accessible.
What happens on arrival?
You will be welcomed at the entrance and handed a copy of the order of service, along with a hymn book. All the songs we sing are in this book.
What should I wear?
Anything that you feel comfortable in, there is no pressure to wear any particular type of clothing.
Where can I sit?
Anywhere you like. There are no reserved seats. Just pick a pew and take a seat. Feel free to chat to those around you, who will be happy to welcome you. If you prefer to sit in your own thoughts that's okay too, there's no pressure to talk.
What happens during a Sunday service?
We stand at the start of the service as the Bible is taken to the pulpit. We are welcomed, we are led in prayer by our Minister, we sing hymns together and hear readings from the Bible. There is a sermon (speech) from our Minister that lasts around twenty minutes. During the service we say the Lord's prayer. Don't worry if you don't know it, you can simply stay silent while the congregation speaks it and nobody will mind.
We stand to sing hymns and at one or two other times during the service. Just copy everyone around you if you're unsure. If you can't stand, or don't want to, that's absolutely fine.
The full service lasts about an hour. At the end of it we remain standing, if able, and sing a threefold Amen.
Cafe Church
Every few months we have a Cafe Church, which is held in our Church Hall. These services are very informal and sociable, where you can enjoy a cuppa, coffee, a hot breakfast roll and some home baking during the service. To find out when our next Cafe Church is take a look at our calendar.
What about my children?
Usually the Minister addresses the children as part of the main service before they head off to the Church Hall for Sunday Club. Visiting children are also welcome to go to the Sunday Club, or remain with the adults for the rest of the service. At some times of the year, such as the school summer holidays, there is no Sunday Club.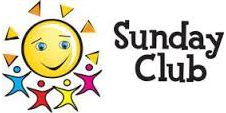 Will I be asked for money?
No. We do have an offering for God's work in the world during our Sunday services, during which some people give a monetary gift. These days though many members give by direct debit instead.
There is no obligation or pressure on you to give money, though anything you do wish to give is of course gratefully received.
Toilet
Need the loo? There is one toilet, which is disabled friendly, within the Church. It is located beside the vestry (through curtain on the left as you face the pulpit).
Is there anything else I should know?
Our services are recorded and posted on YouTube. If you'd rather not appear on camera there is a poster on your way in that will advise where you can sit to avoid being filmed.
There is also a Visitor's Book, we'd be delighted if you sign it.
We look forward to warmly welcoming you at Mearns Kirk soon.
Here are some accounts from recent new members - click here if you would like to read about their personal experience of Mearns Kirk.